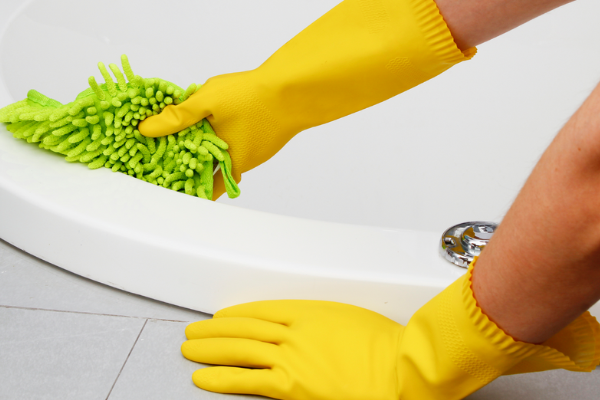 Sparkle Time Cleaning service offers quality house cleaning service for Southern Wake County residents they can depend on. Our business grows primarily by word of mouth; so we strive to earn return business in every home we clean and with every client we serve.
---
The Founder
My name is Kim, I provide professional home cleaning services. My passion for cleaning stems from my desire to help others. Between kids, work, meal planning, and other obligations, I know keeping your home spotless can be hard. Because of my many years of experience I can efficiently and effectively clean your home leaving you with more time to focus on your other priorities.
The one compliment I hear most often from my customers is, "Wow, thanks for being so detailed." I listen to my clients, understand their needs, and then go to work using my skills to make even the hardest areas to clean SPARKLE.
I have worked for both small and large scale cleaning companies, however, I decided to start my own company, Sparkle Time. As a small business owner, I have a desire to exceed your expectations. Your satisfaction is critical to my success and I value each and every one of my customers. By choosing Sparkle Time Cleaning you will be supporting a local business – and very specifically a mother of three beautiful children.
When I am not helping others tidy up their home I enjoy spending time with my kids. I sincerely hope you will consider Sparkle Time for all of your home cleaning needs.